News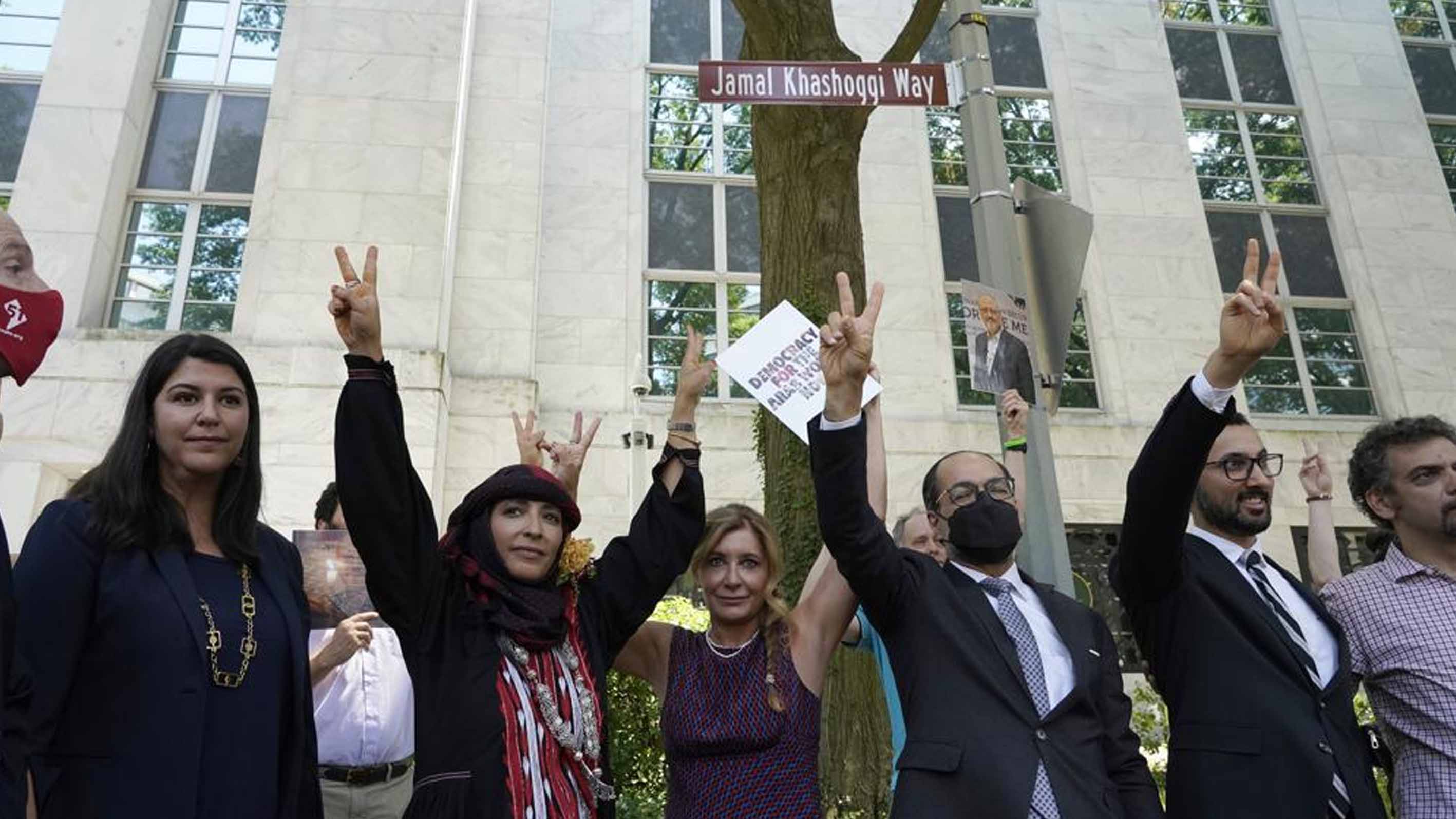 Tawakkol Karman participates in ceremony to rename Saudi Embassy Street in Washington as Jamal Khashoggi Way
The Nobel Peace Prize-winning human rights activist, Tawakkol Karman, participated today (Wednesday) in an official ceremony to rename the Saudi Embassy Street in Washington after the Saudi journalist Jamal Khashoggi murdered inside his country's consulate in Turkey.
The US Metropolitan City Council has unveiled a "Jamal Khashoggi Way" sign in honor of the journalist who was killed in his country's consulate in Istanbul in 2018.
During the ceremony, Tawakkol Karman stated that the US president's planned visit to the monarchy means Biden has abandoned his commitment to defend human rights worldwide.
For her part, Sarah Whitson, the Executive Director of DAWN founded by Jamal Khashoggi, has denounced the US president's position, describing it as "a shameful capitulation."
We want to remind those hiding behind these doors (the Saudi embassy) that every day, every hour, and every minute from now on, this will be Jamal Khashoggi's Street, stated Whitson, adding, "We will hold them responsible for the assassination of our friend ... who dared to challenge the tyranny of Mohammed bin Salman."
Speakers at the renaming event included Amnesty International Secretary General, Agnes Callamard, Congresswoman Eleanor Holmes Norton, Congresswoman Betty McCollum, Congressman Jerry Connolly, Congressman Adam Schiff, City Councilwoman Brooke Pinto, CAIR National Executive Director Nihad Awad, DAWN Advocacy Director Raed Jarrar, and the late Jamal Khashoggi's fiancée Khadija Cengiz.
---
To read Tawakkol Karman's full speech, click here