News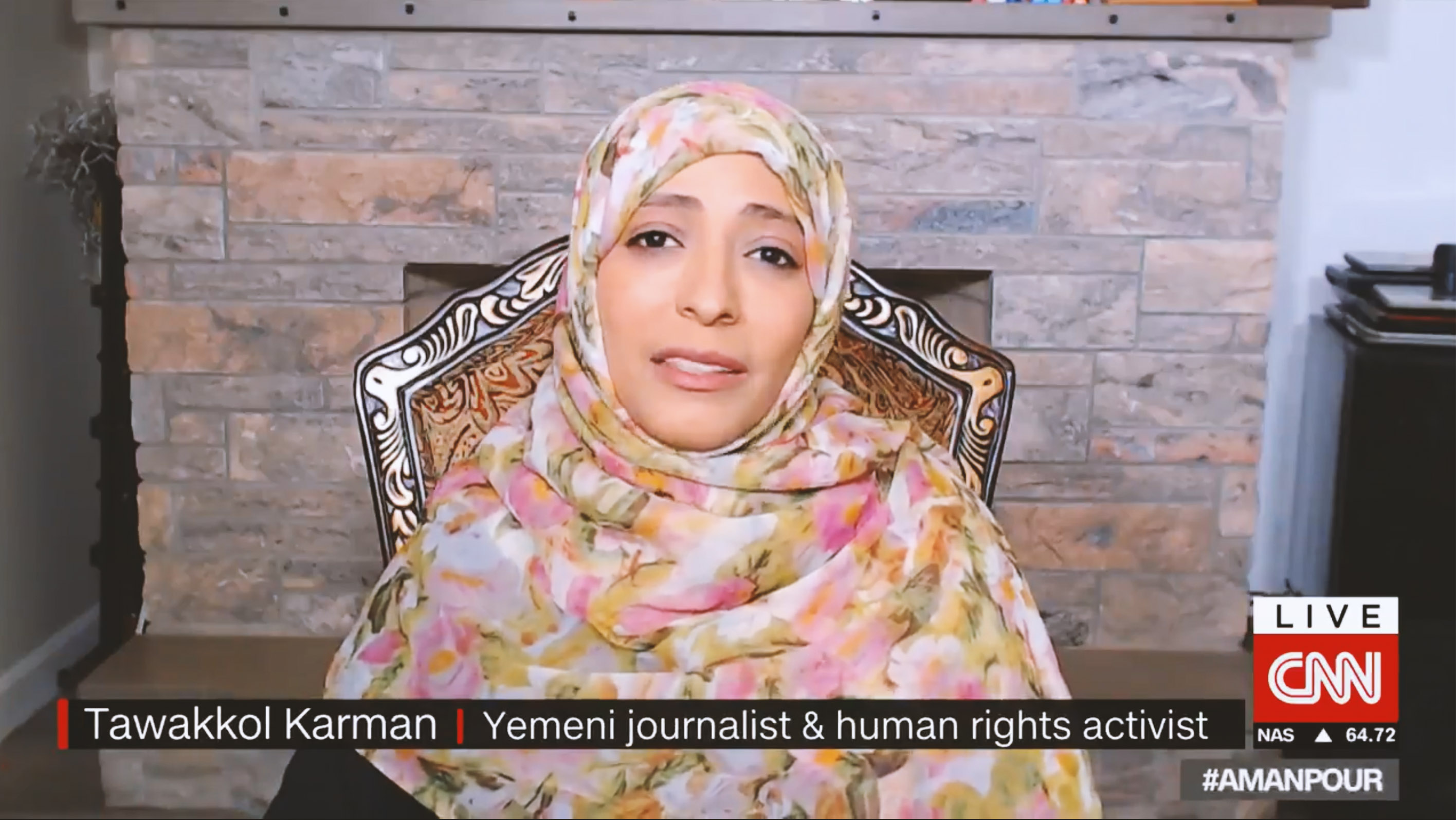 Karman Kaman to CNN: Biden should not use Yemen as bargaining chip in settlement with Iran
Tawakkol Karman has called on US President Joe Biden not to use the Yemeni issue as a bargaining chip in settlement efforts pertaining to Iran, stressing the need to exert pressure on all parties to bring about peace.
In an online interview by CNN's Christiane Amanpour, the Nobel Peace Prize laureate Tawakkol Karman responded to a question about the Biden administration's intention to revoke the terrorist designation of the Houthis by noting that the Houthi militia has committed horrific atrocities, practiced heinous terrorist actions and, just like the Saudi-Emirati coalition, destroyed Yemen.
Mrs. Karman stressed that the Yemenis are able to sort out their own problems, provided that Saudi Arabia and the UAE stop their war, lift their guardianship over Yemen and end their support for militias.
She indicated that there are ways other than war through which the Houthis can be forced to accept peace, provided that the external intervention is first ended, as it only complicates the situation.
Karman added that ending the conflict in Yemen depends on whether Biden is serious, as the issue is "not just exerting pressure to end the war and bombing by the coalition in Yemen, but also requires an end to the Saudi and Emirati hegemony there and an end to all forms of direct and indirect support for the Houthi militia.