News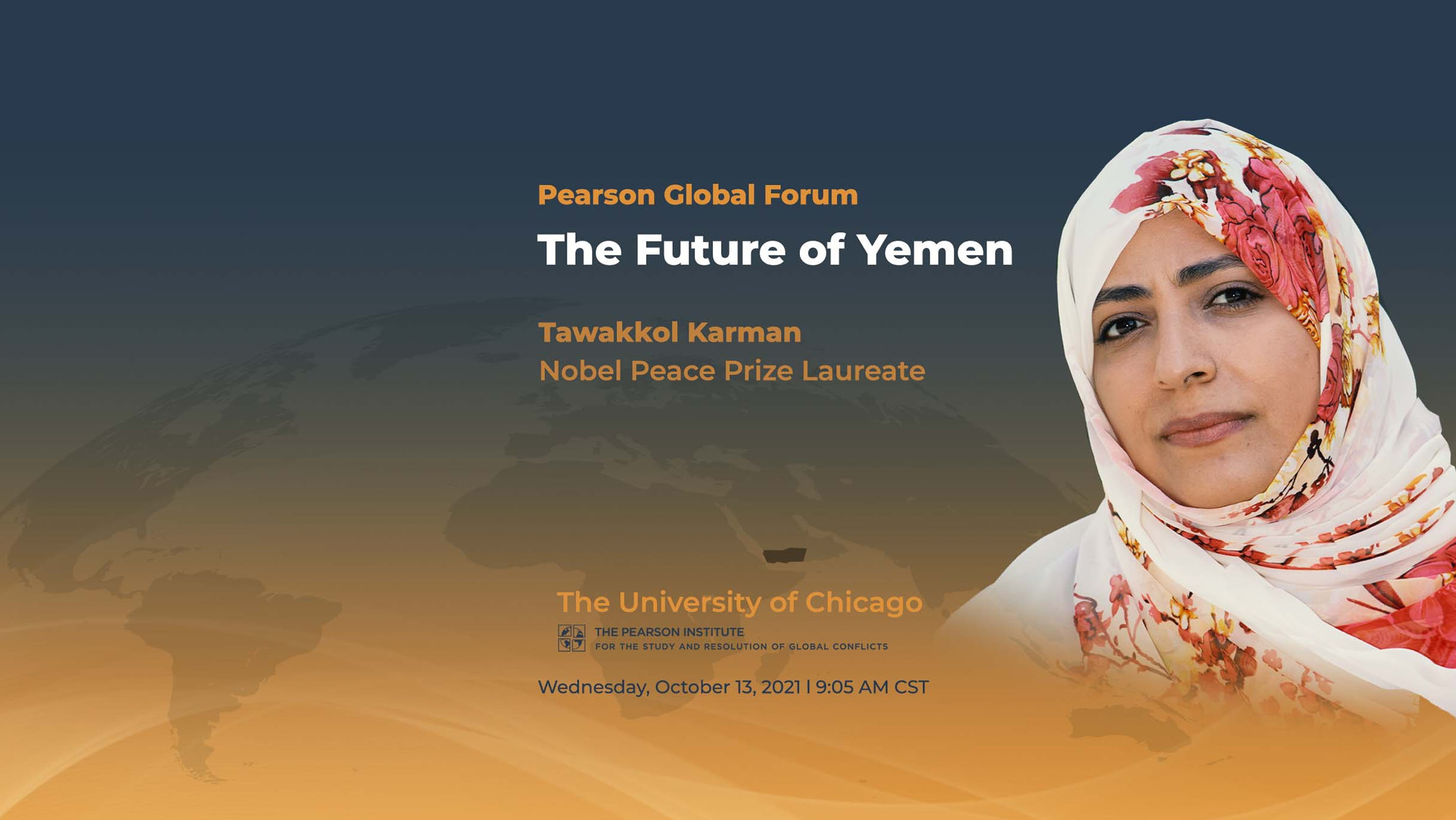 Mrs. Karman to deliver keynote speech on Yemen at Pearson Global Forum 2021
The Nobel Peace Prize-winning human rights activist Tawakkol Karman is scheduled to participate, tomorrow, Wednesday, in 2021 Pearson Global Forum, hosted by the Harris School of Public Policy's Pearson Institute for the Study and Resolution of Global Conflicts. 
During the virtual event on the consequences of misinformation in the digital age at the University of Chicago, the Nobel laureate is going to give a keynote speech on Yemen.
The 2021 Pearson Global Forum brings together leading thinkers and high-level policymakers from around the world to exchange ideas and explore the factors influencing the prevention and resolution of violent conflict.