News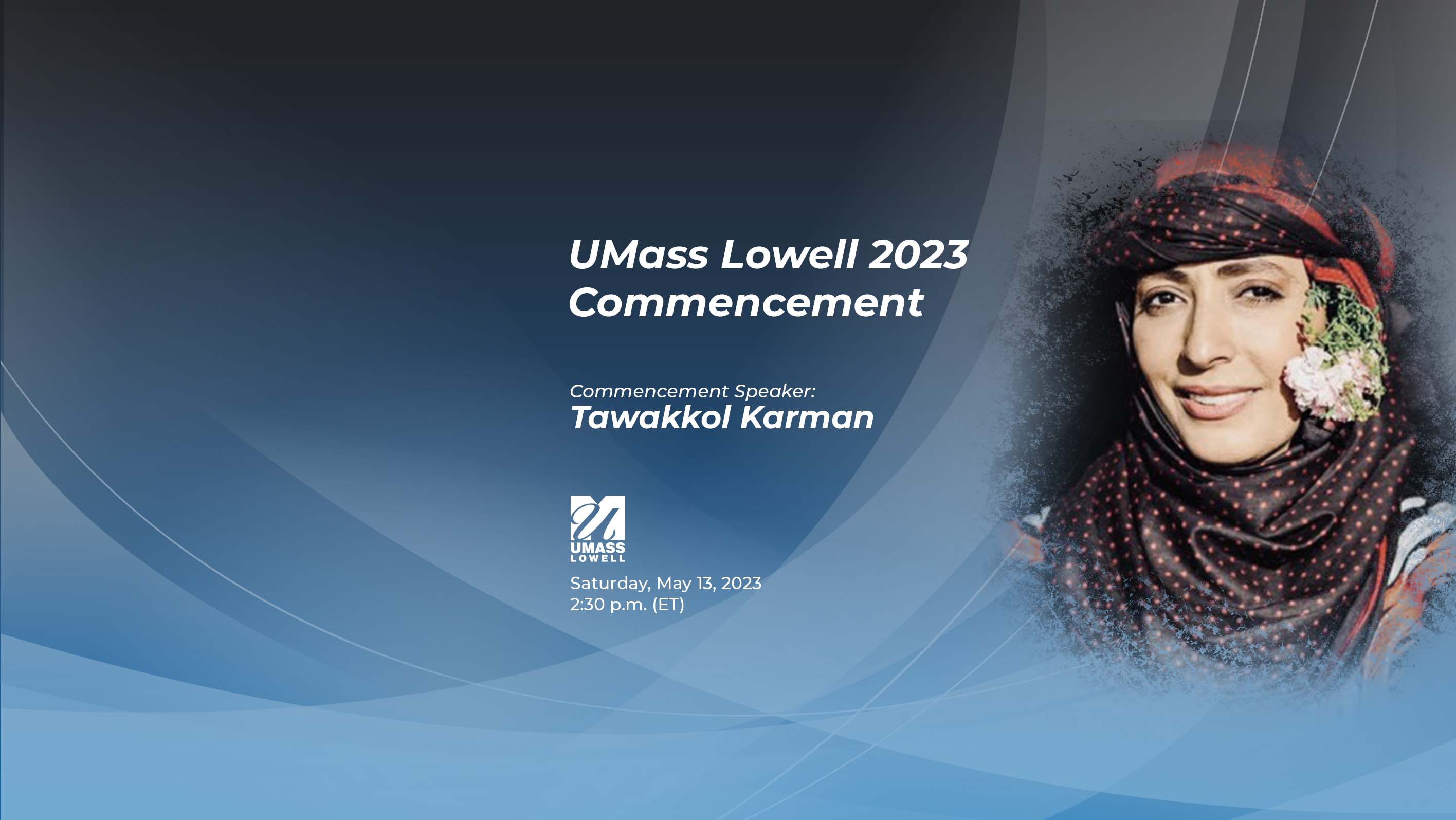 UMass Lowell awards Tawakkol Karman a Master's Degree in global security
On Saturday, May 13, 2023, Tawakkol Karman, the Nobel Peace Prize laureate and human rights activist, is scheduled to deliver the keynote speech at the commencement ceremony for the University of Massachusetts Lowell's graduating class of 2023. 
Notably, Karman was also awarded a master's degree in global security from UMass Lowell today, marking her successful completion of the necessary coursework and academic requirements for the degree.
Karman is widely known for her efforts to promote human rights and freedom of expression globally, and her address is expected to inspire the graduates as they embark on their own journeys beyond the university.
UMass Lowell is a private university system in Massachusetts that was formed in 1971 through the merger of Lowell State College and the Lowell Institute of Technology. 
The university is recognized for its strength in science, engineering, management, and technology, and is committed to providing students with a high-quality education that prepares them for success in a rapidly changing world. 
To read full speech click here 
To listen and watch speech click here