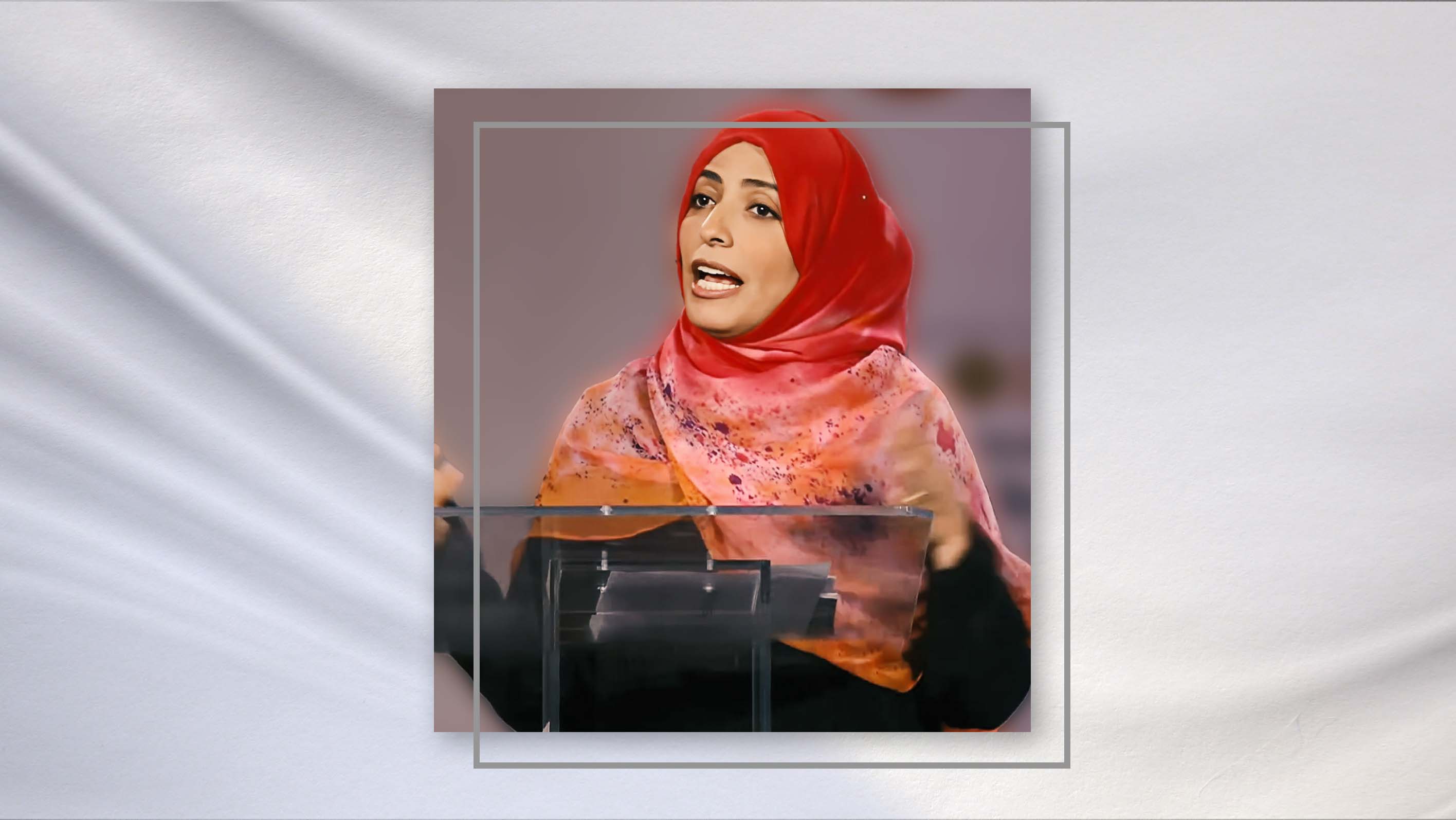 Mrs. Tawakkol Karman's Speech in Amsterdam on 2022 International Children's Peace Prize
I am absolutely thrilled to stand before you today. 17 years have been passed since the International Children's Peace Prize was launched in 2005 during the World Summit of Nobel Peace Prize Laureates in Rome.
Today, we meet to honor an outstanding child who has succeeded in making a difference in his community through inspiring initiatives that will contribute to change and motivating children in Japan and the world. Honoring the winner of the 18th Annual International Peace Prize, the Japanese Rina Kawasaki serves as a fresh motivation for children who are making a difference in their own communities and their public issues. With this honor, Rina Kawasaki takes her place as the latest young change-maker to win the world's most important and prestigious child prize.
Having the ability to take initiative, to create in community service and to innovate what makes life easier and more dynamic motivates us to look for those children who make this difference in order to honor the most creative of them. Children are the future, and therefore taking care of them and developing new means to encourage them is part of making the future. The International Children's Peace Prize is a pioneering work that leads the global initiative to develop children's creative capabilities and motivate them to participate and change, and to create initiatives that promote work for children's rights, and make a difference in areas of concern to society in all its categories.
Today, Rina is a role model for children seeking to take effective steps to change their reality. Her influence within her community is an example that gives a motivation to children in her country and around the world to participate and take initiative in public action on societal issues like education and environment, political pressure on decision makers, combat against violence and war, and encourage a wide range of civic initiatives so as to bring about change and make a difference on issues of concern to the community. The great initiatives by the winner of this year's International Children's Peace Prize have made her an example for pioneering work in Japan, and a source of inspiration for children at home and overseas.
The KidsRights' Expert Committee has selected Rina to be the winner from 175 applicants, young change-makers from 46 countries around the world. By winning the award, she has gained an international platform through which she will share her message to inspire an audience of hundreds of millions of people around the world.
This award is turning into a global initiative that seeks to build strong links between the world of children and the general sphere of society where they live. The duty of preparing children to assume responsibility is not confined to the educational institutions and the family institution. The International Children's Peace Prize represents a leading global initiative to create a global environment climate that sponsors distinctive initiatives of children. 
On the occasion of honoring the 2022 International Children's Peace Prize, I would like to draw the attention of everyone here, and also the world through you, to the suffering of children in countries experiencing devastating wars and collapse. Children there are living through extremely difficult conditions.
Efforts to provide protection for children and facilitate access to their rights in war zones, and mitigate effects of war on them are a top priority for us, and not an option. Children are our communities' future. And if the child care and protection and provision of aid for children to overcome the war effects don't become part of our primary objectives at both the local and international level, this future will be unknown and something like the ruins resulting from wars and armed conflicts. 
Millions of children in Yemen exist in areas experiencing armed confrontations and hundreds of thousands of children have been displaced. The state collapse has led Yemeni children to live in cities where state services, including health and education services, have collapsed, and under conditions where state employees are not paid, further complicating the living situation of the children's families and making them unable to meet even their minimum basic needs.
The militias prevent access of aid to cities, and aid distribution are limited to those loyal to them. Due to difficult living conditions and livelihood challenges, the situation in Yemen is today described as the world's worst humanitarian crisis, and then children are the most affected. Going through the difficulty of life before maturity deepens the suffering of children in Yemen. In other words, the humanitarian crisis can be said to be a crisis that affects children more than others.
The war and the state collapse are throwing millions of children in Yemen into the open to face their fate, without any protection. UN and international initiatives to protect children from the effects of war and armed conflicts and to provide aid, nutrition and health care for children, particularly the displaced, are not a sustainable solution. However, in times of state collapses, wars and starvation, such initiatives remain an international humanitarian duty.
Efforts to stop conflicts, restore stability, and establish the rule of law are essentially required to protect children and their communities alike, and here the humanitarian aspect comes to complement such efforts and not as a substitute for them, and vice versa.
To ensure an effective support for the humanitarian and health relief programs in Yemen and to provide food and medicine to large groups of the population in need of assistance, especially children, massive pressure is urgently needed on the armed groups to ensure operational independence of international organizations working in Yemen. Our experience in Yemen reveals a lot about such challenges.
Our prize rewarded today to its winner for her creative initiative in the public work gives us an opportunity to talk about the suffering of millions of children around the world. In case opportunities are provided to them and their communities restore their stability and succeed in ending wars and violence and the resulting tragedies, some of those children in war zones have definitely the ability to be creative and innovative, and to make a difference in improving the situation of their societies and standing up to the challenges to them.