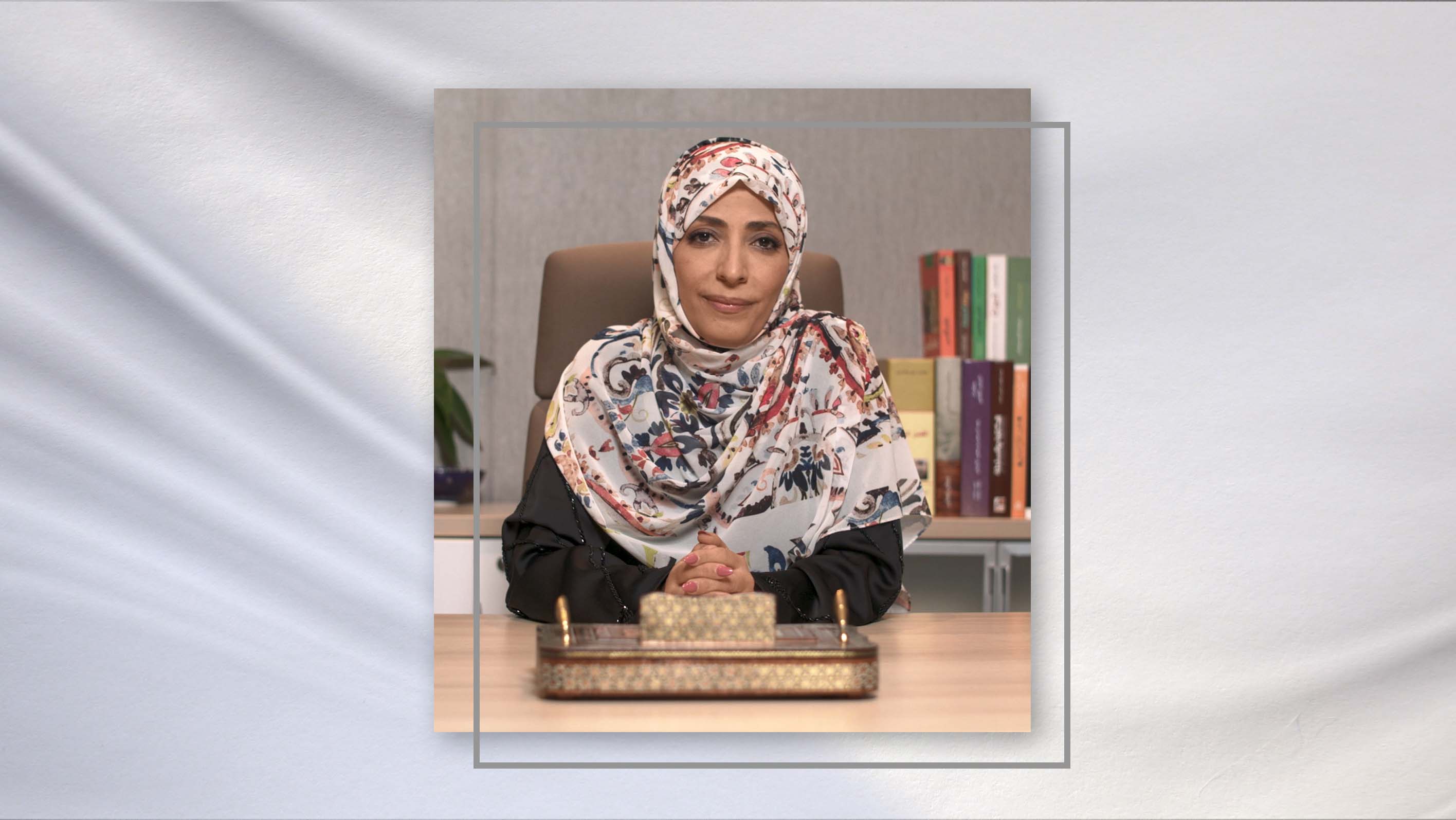 Tawakkol Karman speech at Thailand Conference 2023
Distinguished guests, esteemed delegates, ladies and gentlemen,
I stand before you today at the International Conference on Peace, Development, and Nation-Building 2023, with a sense of urgency and a deep conviction that the pursuit of peace is not only a noble endeavor but an imperative for the progress of our world. This year's theme, "Human-Centred Development for Peace," resonates strongly with the challenges we face today.
We live in a world where conflicts and tensions persist, threatening the stability and prosperity of nations. From the trade war between the United States and China to longstanding disputes between North and South Korea, China and Tibet, the Israeli-Palestinian conflict, tension between Pakistan and India; and Japan and South Korea, Genocide against the Rohingya, increasing hatred, racism and far-right terrorism in the West, escalating danger against democracies around the world. and the return of terrorism and tyranny in many regions, especially the Middle East
we witness the profound impact of these conflicts on our societies. In the Global Peace Index of 2022, we saw a decline in peacefulness for the eleventh time in the last 14 years, highlighting the urgent need for change.
Conflicts are not isolated incidents that affect only the parties involved; they have far-reaching consequences. They disrupt global trade, exacerbate geopolitical tensions, and lead to economic recessions. As energy, food, and commodity prices surge, shortages become prevalent, hindering economic growth and development. Internally, conflicts impede the progress of nations, stalling economic, social, and political advancements. They prevent countries from realizing their true potential, leaving their populations in turmoil and devoid of a good quality of life.
Therefore, resolving conflicts and fostering peace within and among nations is paramount to the development and progress of all countries. It requires a fundamental shift in our thinking, a collaborative effort involving leaders from the public, private, and civil sectors. We must come together in this world of conflict to find comprehensive and lasting solutions.
This International Conference on Peace, Development, in Tailand  serves as a critical platform for achieving world peace and sustainable nation-building. Today, you gather thousands of delegates, representing local, regional, and international leaders and experts from various continents, to address the pressing issues pertaining to peace, development, and nation-building. Your conference must be  more than just a gathering; it should be a call to action, a call to forge partnerships across sectors and mobilize collective efforts.
Together, we should create an ecosystem that nurtures and empowers individuals in their search for peace, development, and nation-building. By maximizing human capital and cultivating quality individuals, we can shape our  countries into more peaceful and civilized nations. It is through collaboration, shared knowledge, and concerted efforts that we can bring about positive change and build a future where peace is not merely an aspiration but a tangible reality.
You must seize this opportunity to engage in meaningful dialogue, exchange innovative ideas, and foster enduring partnerships.  Explore new avenues for human-centered development, rooted in empathy, inclusivity, and respect for human rights. Together, we can develop frameworks that address the root causes of conflicts, promote dialogue and reconciliation, and build societies that thrive in peace.
As we embark on this collective journey, I urge each and every one of you to remain committed to the cause of peace. Let us remember that the road ahead may be challenging, but the rewards are immeasurable. By championing peace and embracing human-centered development, we pave the way for a future where nations flourish, individuals thrive, and our world experiences the harmony it so desperately needs. Furthermore, it is imperative to recognize that sustainable peace and development cannot be achieved through authoritarian regimes or the suppression of fundamental human rights. Peace is not merely the absence of conflict; it requires the presence of justice, equality, and freedom. In the pursuit of peace, we must champion the values of human rights, democracy, and the rule of law. It is through the empowerment of individuals, the protection of their liberties, and the guarantee of their participation in decision-making processes that lasting peace can be realized. Nowhere is this more evident than in the Middle East and the Arab region, where historical tensions and deep-rooted conflicts have persisted for generations. 
By supporting human rights, fostering democracy, and actively combating tyranny, hate, and racism, we pave the way for a more secure and peaceful global order. Let us stand united in our commitment to upholding these principles, promoting tolerance, inclusivity, and understanding, and working towards a future where every individual, regardless of their background, can live in dignity, harmony, and peace.
Thank you.